Legal Intelligence Platform
Designed to improve performance, ProJuris for is the leading legal intelligence platform in Brazil, created to organize all demands in one place, automate repetitive work and enable extreme management power.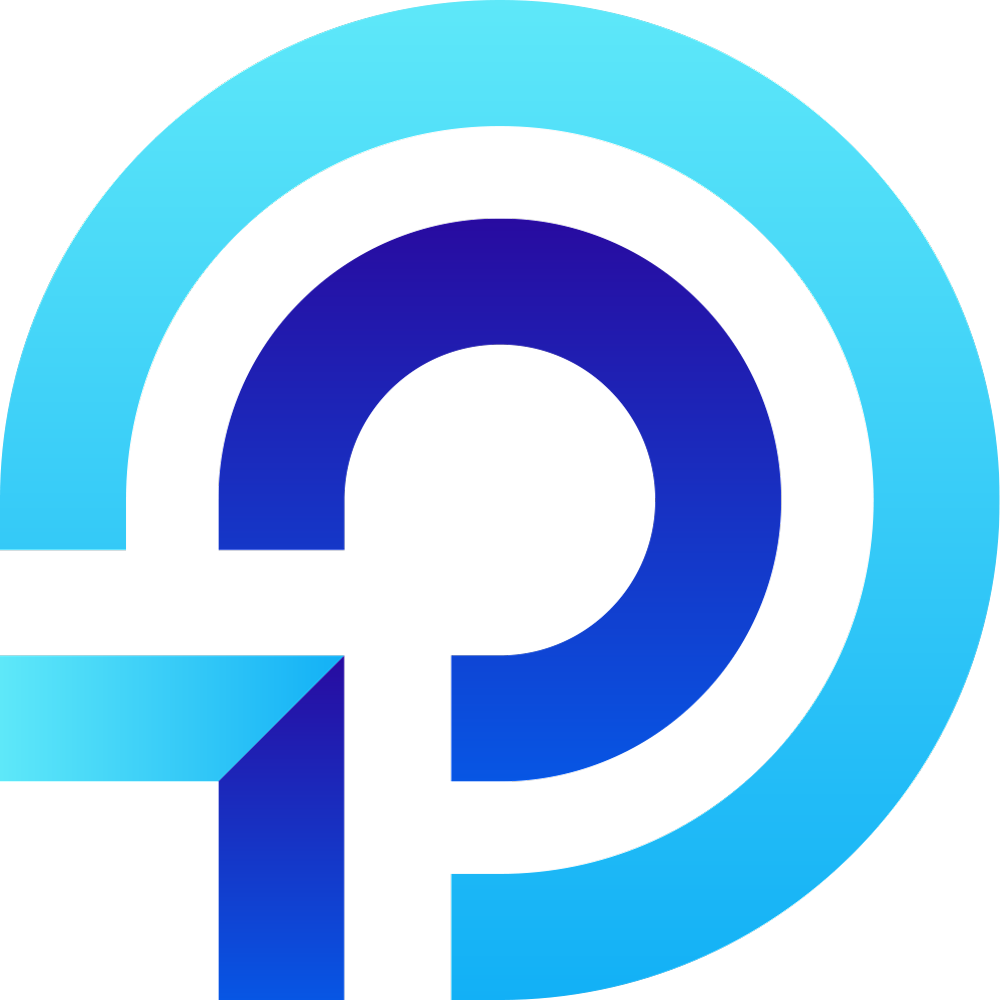 ---
Leading companies trust in Projuris
---
The ProJuris Suite is composed of 18 modules designed to improve productivity and efficiency.
It automates several activities and enables total management power to the legal department and complementary departments.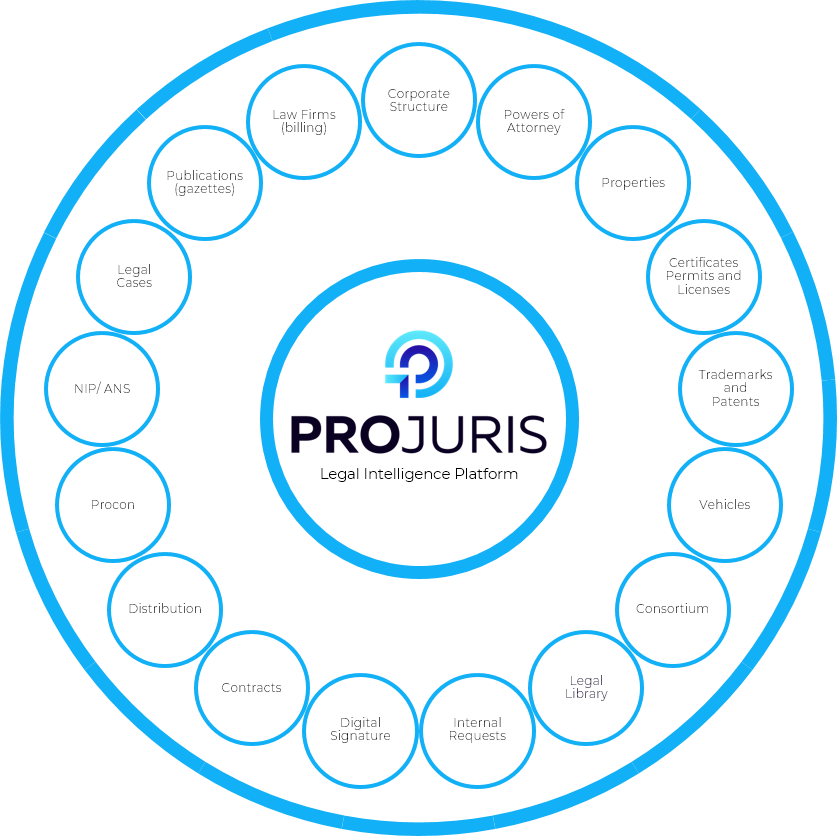 ---
Business Intelligence for legal affairs
The legal department needs Business Intelligence! That's why ProJuris launched Legal Analytics, a tool that transforms lawsuit data, contracts and requisitions into visual panels, allowing the view of behaviors and indicators such as:
types of demand by location
views of demand clustering
cases by district and/or population
All this is favorable to make the best decisions and strategically lead the company's legal department. Legal Analytics talks to all the management already done on ProJuris, apart from being an open product, which allows interaction with systems of B.Is used in your company (Tableau, Power BI, Qlik View).
---
Automated process registration
ProJuris for Companies replaces the current control carried out by the legal department through folders and Microsoft Excel with primacy.
In addition to storing all lawsuit data, it automates registration as well. The process begins locating the lawsuit still in the distribution stage in the courts (within 30 days before the official summon), attaching the complaint, classifying the root cause and managing subsidies.
This methodology is applied on ProJuris for lawsuits, complaints from consumer protection agencies and NIPs (Preliminary Investigation Notification), a special solution for companies in the health sector.
---
Complete contract management
The Legal Software ProJuris is specialized in contract management, assisting the team at meeting deadlines and filing historical amendments and dues.
The system legal library allows the legal department to define standard guidelines for different areas of the company according to each type of contract, making the process of contracts elaboration and analysis more effectively.
Besides, after the legal seal of the signed contract, it is possible to redirect you to the flow of signatures.
---
Made by and for lawyers, ProJuris is the most uncomplicated and efficient online legal intelligence platform that automates the routine of law firms, making them more productive and profitable.
More than 2000 law firms trust Projuris daily.
Try it now!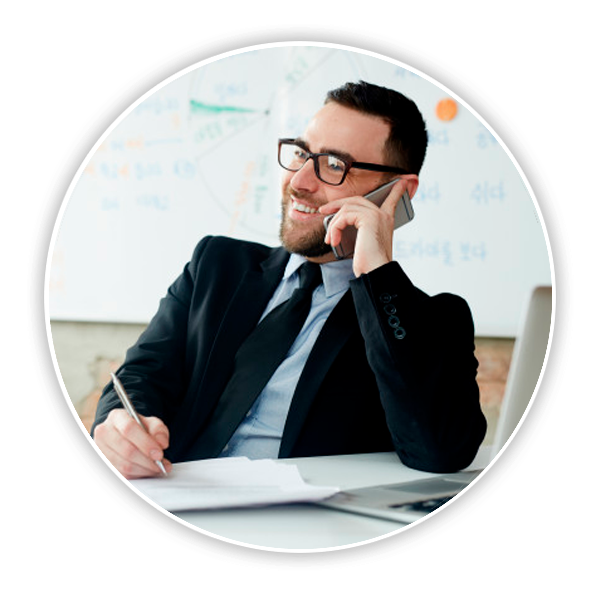 ---
Automatic document generator
Generating documents for your law firm is even easier with ProJuris. With the Document Generator, your office can create proxies, petitions, receipts, statements, and contracts, among others.
And the best: documents are 100% customizable and can be filled out with customers and staff data.
---
Lawsuit control and consultations
Organize documents, proceeding developments and any information in the folders of each case as well as consultations.
It's like your physical file, but much more efficient and organized. In the case of legal proceedings, enter the claim ID or the lawyer's license number and we will do the rest, automatically bringing the lawsuit data.
---
Automatic capture of subpoenas
Do not waste more time monitoring official journals and court websites manually.
Automatic capture of subpoenas is standard and free of charge on ProJuris for your law firm, identifying summons and attaching them to the case.
The suits monitoring service can be hired separately so you do not have to manually search for proceeding developments every day.
New summons and proceeding developments generate alerts on screen and are sent via e-mail to prevent missing information or deadlines.
---
Dozens of service providers